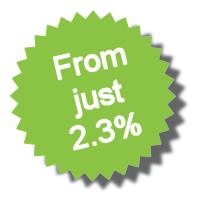 Take Credit Card Payments with Payatrader
No terminal needed... so no terminal rental charges
No minimum fees per month
Pay as you go - you only pay for your use of the service
Take Payments by telephone, internet and 3G mobile phone
No annual or recurring fees - just a single, low joining fee
Competitive, low rates



Accept MasterCard, Visa, American Express and Maestro, Solo and Visa Electron cards.

Easy
With Payatrader it's easy to take payment by credit and debit card. Your customers can pay using our secure website, by telephone call to our contact centre or on a 3G mobile phone.
You can take credit card payments directly using our Virtual Terminal or on your own 3G mobile phone e.g. IPhone or Blackberry.
We send an immediate confirmation to you that the payment has been made and credit the funds to your bank account on a weekly basis.
By taking a credit or debit card payment for the services you have provided, you are guaranteed the funds, unlike cheques which can bounce after you have paid them into your bank account.
Affordable
Traditionally, accepting credit cards has been expensive for small businesses, particularly where transaction volumes are very low. Our arrangements with two of the world's largest merchant acquirers mean that we are able to offer competitive rates and we have no monthly fee. So if you don't have any card transactions in a particular month you won't incur any charges, making it easier to match your outgoings with your income.
You can join Payatrader from as little as £99.00 with transaction fees as low as 2.30%. Please see our Fees for further details.
Once you have joined Payatrader, you will be provided with a unique trader reference number and access to a secure website area, where you can keep track of payments received through Payatrader. Here you will see details of each transaction, together with its current status. You can also manage your account details online and request stationery stock.
New Customers
We enter the details of all our traders into our trader directory. The trader directory is accessed through our website and is where householders can easily locate traders who are part of the Payatrader service. This gives you a free additional channel for attracting new customers.
Each time a householder pays you using Payatrader, they can go online and rate your service. We ask them to rate you in terms of quality of work, service and value for money. For each item you will be given a rating between 1 and 5, together with an overall rating. These ratings are combined with those of your other customers and shown as a star rating. The star ratings are visible to householders who are on the look-out for traders, so it's important to keep your ratings high.
Electronic Payments
Payatrader makes it easy to manage both single and regular payments from customers. With Payatrader, you have the option to use the website to send requests for payment to your regular customers. This feature is ideal for traders such as gardeners and cleaners who often provide services whilst the householder is not at home.
This facility provides convenience and control for your customers which gives you an advantage over your competitors who do not use the Payatrader service. And the easier you can make it for your customers, the more likely they are to stick with you.
Secure
Taking payments by card is more secure than cash or cheques. There is no risk of theft and no need to store cash and cheques until you can get to the bank. We have arrangements with two of the largest merchant acquirers in the world and we are fully compliant with card scheme standards for data security.
Our authorisation and transaction process makes use of a range of fraud prevention and identification tools in order to minimise the risk of fraudulent card usage, giving you greater protection.